The museum of the life and the sex in Ikaho
SMプレイ・緊縛
SM play
Rope Art


oooooooooooooooooooooooooooooooooooooooooooooooooooooooooooooooooooo
ある種の大人には「趣味の世界」です
This is "the maniac world" for some kinds of adult.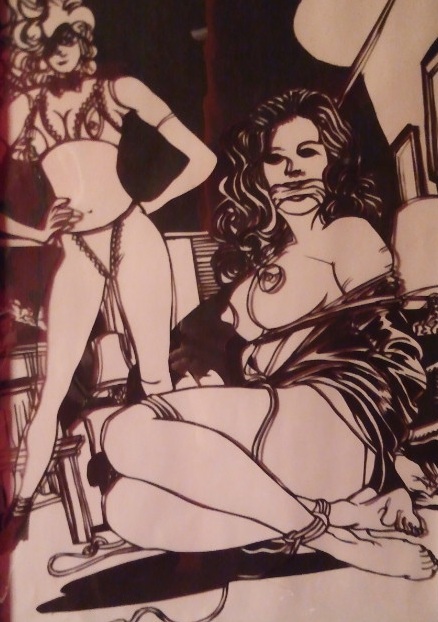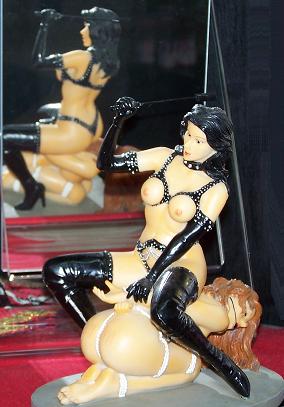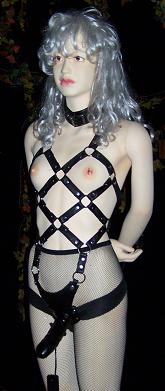 本物のSMは痛みを伴い少々鍛えないと 普通の人にはなかなか出来ません
SMプレイはインサートを目的としているので痛み、
苦しみがあってはいけません
Real SM is involved pain so normal people could not keep up with this play if they are not accustomed.
SM play's destination is inserting so the pain and hardness should be avoided.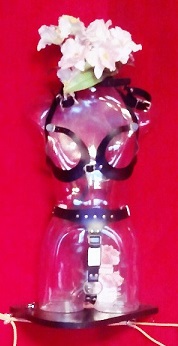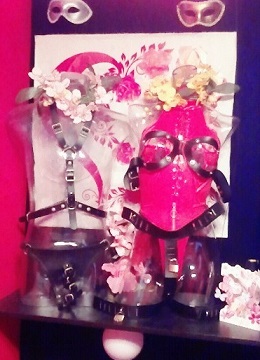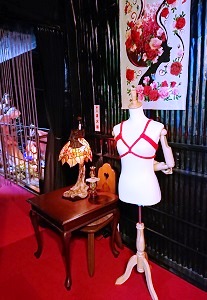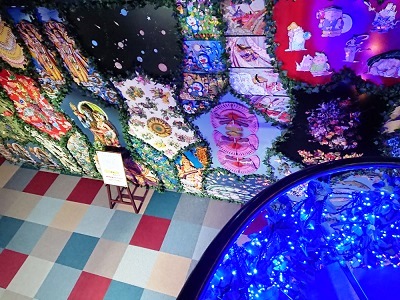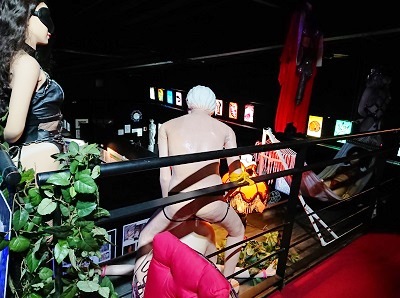 If you can enjoy some play you positively accept them to enjoy.
At first tie legs and arms and put a bandage over eyes. Next use of handcuffs and rope with tenderness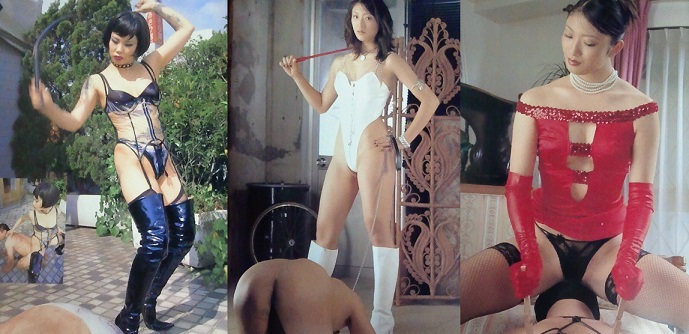 Mマニア MISTRESS〜出典
ooooooooooooooooooooooooooooooooooooooooooooooooooooooooooooooooooooooooooooooooo
官能藝術 緊縛美
緊縛 kinbaku
The Art Japanese Rope Bondege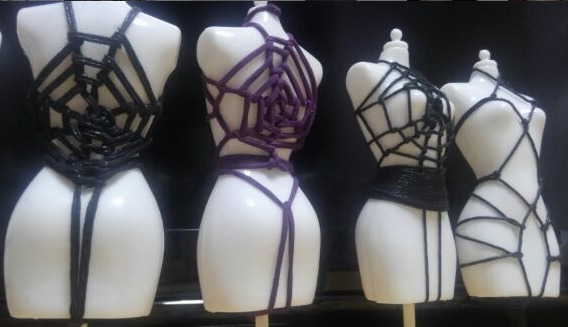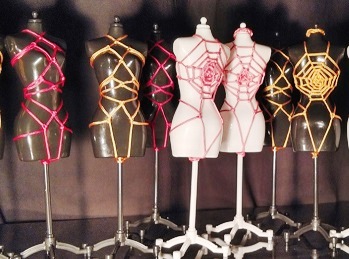 官能藝術は江戸時代からあり流派もいろいろあります
Sensory art is also from the Edo period and there are various schools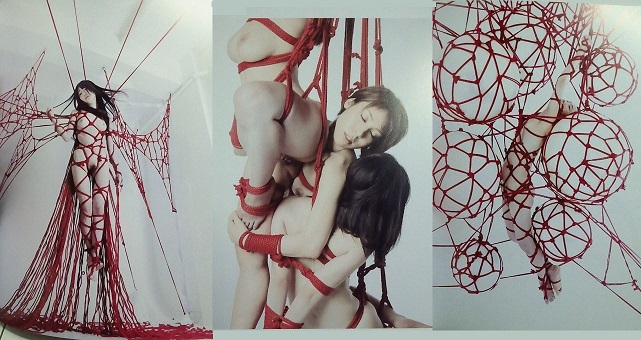 「一 鬼のこ」写真集〜出典     「Kinoko Hajime」 Rope Art book〜
ロープアートとして世界に発信している芸術文化です
It is an art culture that is transmitting to the world as rope art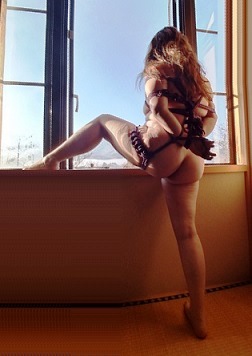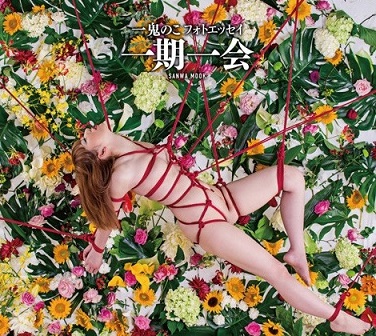 「緊縛」とは、委譲と受託から成り立つ行為です。
また、相手の抵抗する精神力まで奪い、絶対服従さぜると得ない状況を作り出すゼロサム的行為です。
緊縛で縛られた側は、確かに身体の自由が奪われます。
しかし、それによって精神面(心)は逆に解放され、自遊感が漂います。
普段なら照れくさて拒否している行為でも、受け入れざる得ない状況になります。
縛る側と縛られる側に相互の信頼関係が根底にあるからこそ、特殊な状況下であっても、
性的興奮を高めて行く事が可能なのです。そして、緊縛を含めたSM行為というのは、
人間だけが行える高度なコミュニケーション術です。哺乳類であれば必ず性行為はします。
でも SM行為が出来るのは人間だけです。-佐夢-
What is "bondage"?
It is an act consisting of delegation and consignment.
It is also a zero-sum act that deprives the other person of the mental power that
they resist and creates a situation that cannot be obtained if they absolutely obey.
The bondaged side is certainly deprived of physical freedom.
However, by doing so, on the contrary, the mental aspect (mind) is
released and a sense of self-play is created.
Even if you usually shyly refuse, you have to accept it.
Since there is a mutual trust relationship between the tied side and the tied side,
it is possible to increase sexual arousal even under special circumstances.
And SM acts including bondage are advanced communication technologies
that only humans can do. Mammals are always sexually active. However,
Only humans can perform SM acts. -Sam-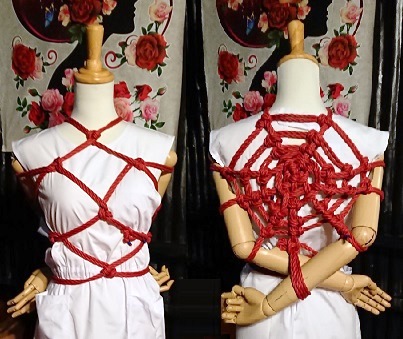 緊縛は、縛る側と縛られる側とが対等な立場に立ったうえで成り立つ "パフォーマンス" です
支配や服従とはまったく異なる "相互信頼" があります
女性の緊縛師の活躍も増えてますし、女性蔑視とは、まったく違うものがそこにはあります
Bondage is a "performance" that is established when the person who binds and the person
who is bound are on an equal footing.  
There is "mutual trust" that is completely different from domination and obedience.
The activities of female bondage masters are increasing, and
there is something completely different from female contempt.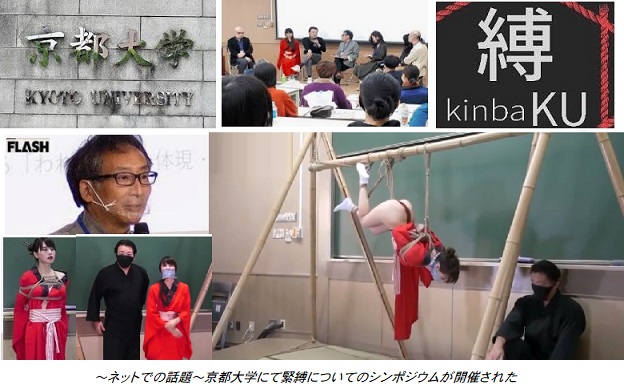 2020年10月24日、京都大学でシンポジウムが開催された。テーマは「緊縛」。
世界的な緊縛アーティストのHajime Kinoko氏(43)が、女性を縛り上げるパフォーマンスを
30分にわたっておこなった。出口教授の専門は哲学。
「緊縛の"相互信頼"は哲学における "自己と他人" を考えるうえでもしっくりくる。
大学院文学研究科の出口康夫教授(58)は研究や発信を続けている。
漫画やアニメを大学で学ぶことは、当たり前の時代になった。
"京都大学緊縛学部" が設立される日が、来ないとも限らないのだ。
写真提供・Hajime Kinoko氏
On October 24, 2020, an unusual symposium was held at Kyoto University. The theme is "bondage".
World-famous bondage artist Hajime Kinoko (43) gives a performance to tie up women
It was done for 30 minutes. Professor Deguchi's specialty is philosophy.
"The" mutual trust "of bondage also fits well in thinking about" self and others "in philosophy.
Professor Yasuo Deguchi (58) of the Graduate School of Letters continues his research and dissemination.
Studying manga and anime at university has become a commonplace.
The day when the "Faculty of Bondage, Kyoto University" will be established does not necessarily come.
Photo courtesy of Hajime Kinoko
◆ 好奇心はいつだって、新しい道を教えてくれる。ウォルト・ディズニー(映画監督)◆
Curiosity always teaches us new ways.